Tourists have been enthralled with North Goa, a paradise on earth, for decades. North Goa offers something for everyone, from the stunning beaches to the vibrant markets, from the towering forts to the ancient churches. With its dazzling coastline, sun-kissed sand, and unending sunshine, this naturally beautiful country is a feast for the senses.
Yet, North Goa is much more than just a vacation spot with beaches. It is a land rich in history, a melting pot of civilizations, and full of life. North Goa has plenty to offer everyone, whether they are looking for adventure, are history buffs, are party animals, or are nature lovers.
Visit the historic cathedrals and temples that adorn the place, wonder at the magnificent forts that guard the shore, or walk through the vibrant flea markets. Enjoy the tasty local dishes, party the night away in the buzzing nightclubs, or try your luck at the luxurious casinos.
It's simple to become overwhelmed when there is so much to see and do. So do not worry; we have put together a list of the top tourist attractions in North Goa. Pack your luggage, check out of your North Goa hotels, and get ready to go out on a memorable exploration.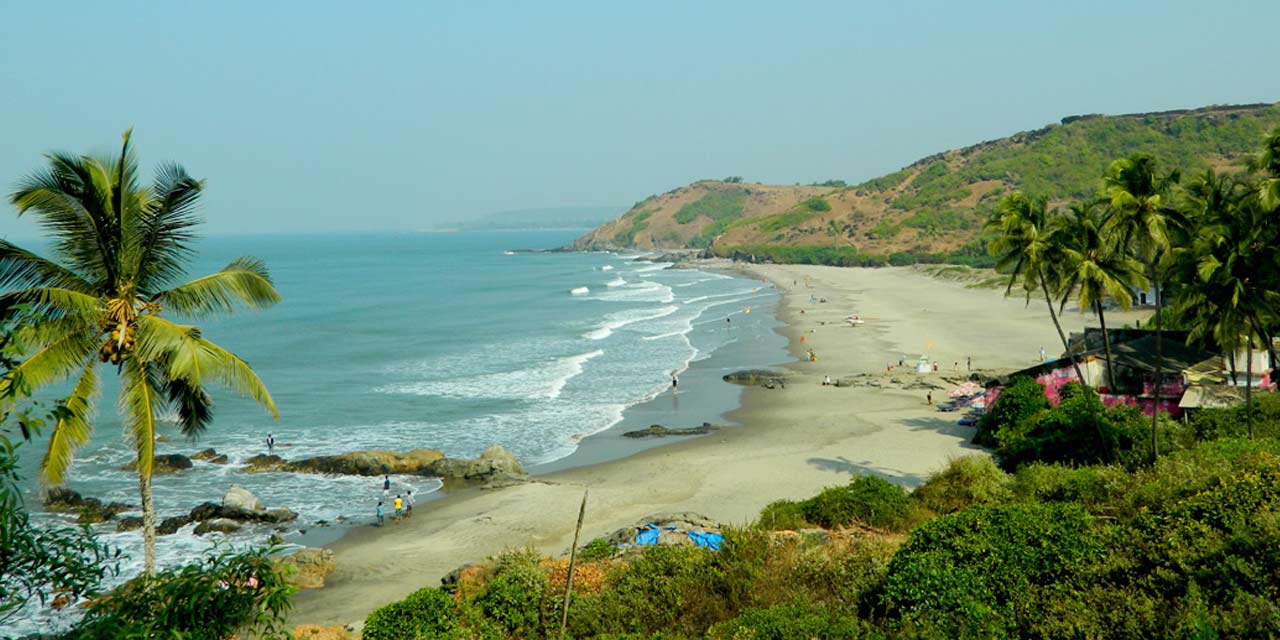 Located in the northmost part of the Bardez Taluka in North Goa, Vagator Beach is a rocky paradise. This half-moon-shaped beach is perfect for relaxing, partying, and doing adventures. This rocky paradise boasts breathtakingly beautiful red cliffs, white sands, and lush palm trees. No surprise that Vagator Beach is among the top favorite beaches for foreign travelers seeking a vibrant part night and scenic beauty.
Vagator Beach is mainly divided into two parts- Big Vagator Beach and Little Vagator Beach, aka the Ozran Beach. The Big Vagator beach is a little more crowded than the little Vagator. So, if you're seeking some alone time, the best option is to visit the little beach.
After sunset, you'll see a different picture of this beach. The entire beach comes alive with dancing and music. Apart from grooving to the party hits, make sure to enjoy the stunning sunset, take a stroll on the beach, or visit the nearby Anjuna Market.
For adventure lovers, Vagator Beach has plenty of activities to offer. Parasailing is one of the most popular activities here. Other exciting options to choose from are jet skiing, bumper rides, dolphin sightseeing, and many more.
So, if you're looking for an unforgettable experience in North Goa, needless to say Vagator Beach is a great option.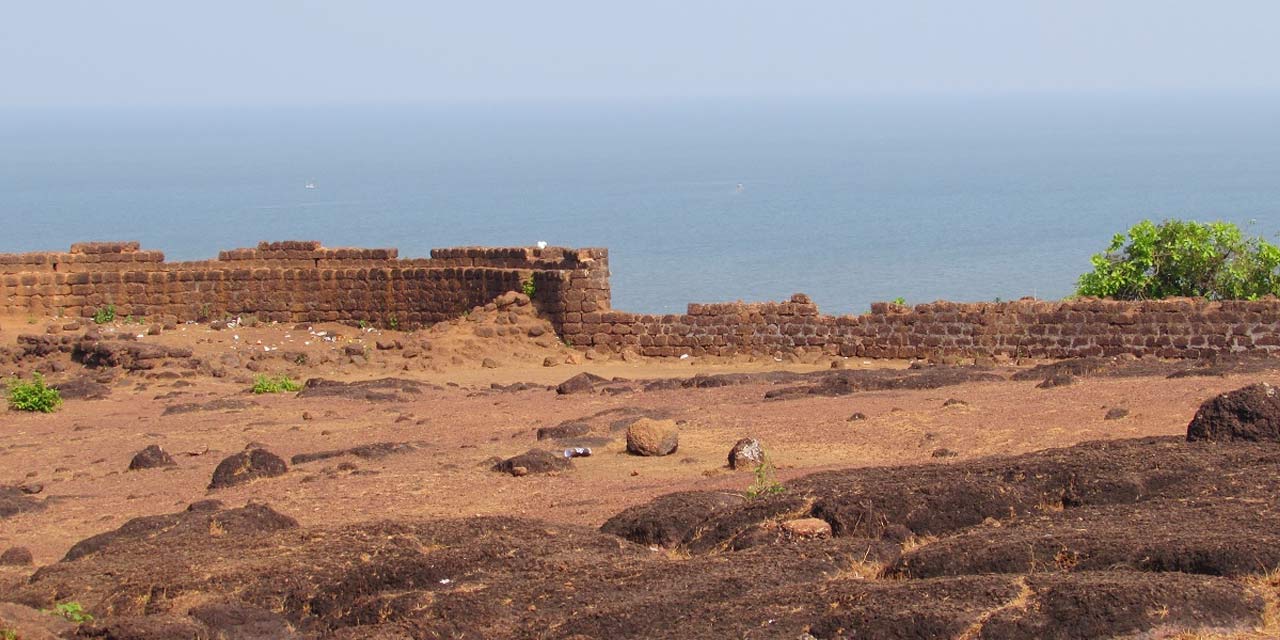 If you're a Bollywood movie buff, chances are you remember Chapora Fort from the famous critically acclaimed film Dil Chahta Hai (2001). Chapora Fort has become so popular among the Indians because of this movie connection. Many locals and tourists refer to it as the Dil Chahta Hai Fort. This fort is located just 10 km away from Mapusa and is definitely a must-visit tourist place in Goa.
But Chapora Fort's history dates back much further than its 2001's Bollywood connections. The fort was initially built by Muslim ruler Adil Shah and was called Shahpura. Later the Fort was reconstructed by the Portuguese, and they renamed it Chapora. The name derives from the Chapora River that flows right alongside the fort.
Chapora Fort offers great views of Anjuna and Vagator Beaches. The best time to visit here is during the late afternoon when the weather isn't too hot. However, if you're visiting Goa in the months of December and January, you'll get the most pleasant experience.
So, if you want to take some Instagram-worthy photos in the Dil Chahta Hai style, Chapora Fort should be on your Goa bucket list.
3

. Panjim City

The headquarters of North Goa and the Capital of Goa, Panjim City, is one of the most famous tourist places to visit. The city offers a unique blend of cultural heritage and natural beauty. This magnificent city is surrounded by beautiful beaches, carnivals, churches, and serene landscapes.

However, the best part about Panjim City is its vibrantly colorful homes and structures. Built in the Portuguese era, this city's streets and buildings reflect Goa's rich cultural heritage. Situated on the banks of the Mandovi River, this city is adorned with beautiful streets paved with cobblestone and vibrantly glowing Gulmohars. To admire these mesmerizing landscapes, make sure to explore the city on foot.

If you want to appreciate the culture and heritage of Goa, Panjim is a must-visit destination. From charming housing and natural landscapes to stunning streets, this city will definitely take your breath away.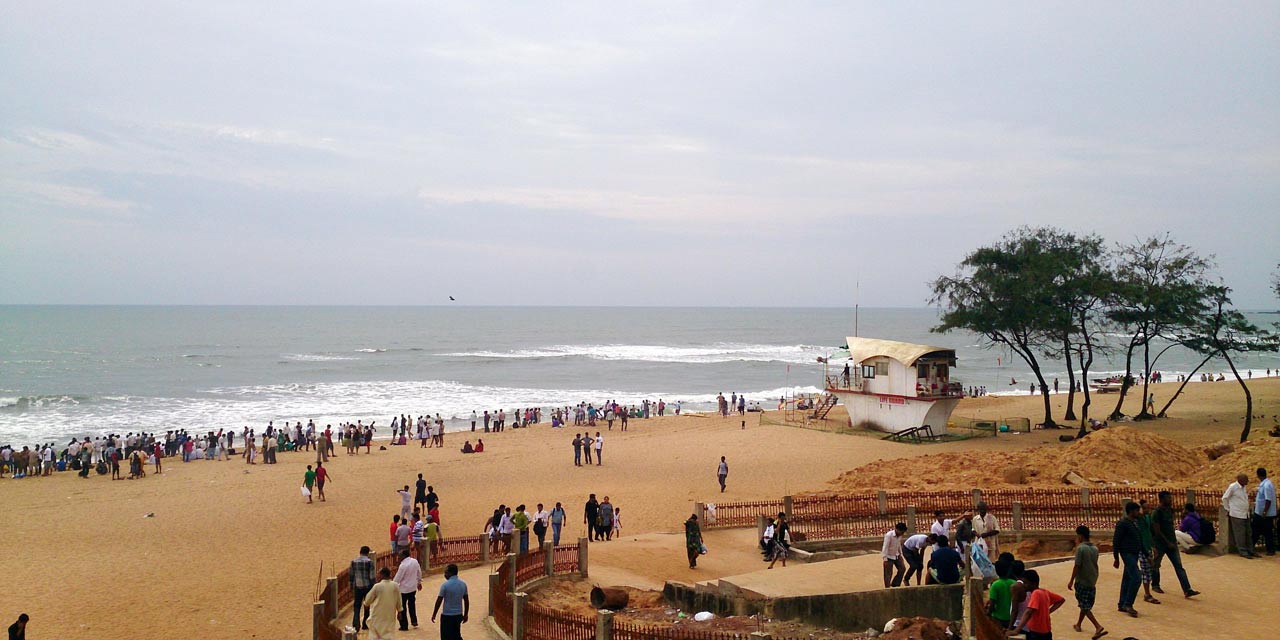 The longest beach in North Goa, Calangute, is famous as the Queen of Beaches. Stretching from Candolim to Baga, Calangute Beach is just 15 km away from Panjim. Attending one of its night parties is the most exciting thing you can do at Calangute Beach. From crazy dance numbers, psychedelic beats, drinks, and delicious food, you'll find all the reasons to have a memorable time.
Calangute Beach attracts a large number of tourists from all over the world for its water sports. Here you can do a wide range of adventurous activities like parasailing, Kayaking, Fishing, Windsurfing, Water Snorkelling, and Water-Skiing.
This beach is crowded with several eating joints, clubs, and shacks that serve tasty seafood, drinks, and cocktails; because of its night parties, day activities, and fun elements, Calangute has become a popular hub for backpackers and tourists from all across the globe.
Another reason to love Calangute Beach is its connection with other beaches in North Goa. The beach is well connected to Baga, Anjuna, Aguda, Candolim, and many other beaches. With an amazingly fun atmosphere, Calangute Beach is a lively destination for anyone traveling to North Goa.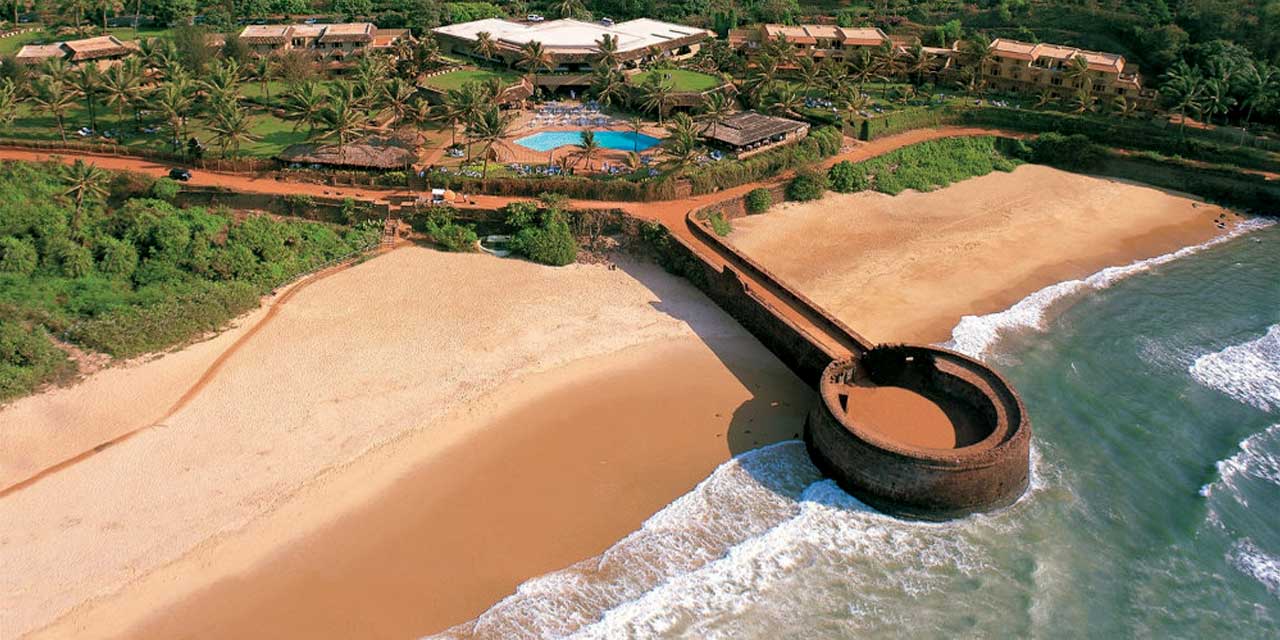 If you ever wondered what it would feel to stand at the edge of the world and gaze at the mesmerizing view of the sunset- make sure to visit Forth Aguda. Standing tall for over 400 years, Fort Aguada offers amazing views of the sunset, river Mandovi and Arabian sea.
The Fort was originally built in the 17th century to protect against Maratha and Dutch invasions. Back then, the fort was a significant source of freshwater for sailors. According to history, the fort can hold 2,376,000 gallons of water, making it one of the biggest freshwater reservoirs in entire Asia.
Fort Aguada was constructed with laterite stone, which is easily available in Goa. It has bastions on three sides, with the fourth side having a gate that faces the river. The fort is divided into two parts. The upper part was a watering station and fort. The lower part was a safe berth for Portuguese ships. According to history, it once served as a jail as well. Now you can see several statues that pay tribute to the freedom fighters in front of it.
Fort Aguada is also popular for its four-story lighthouse located inside. You can climb to the top of the lighthouse to capture a stunning sunset. So, if you plan to visit here, the fort is located on the Aguada-Siolim Road in Sinquerim. And the hilltop and beach are about 4 km apart. You can easily cover the distance by hiring a cab from top car rental companies in Goa or a motorbike from nearby beaches.
6

. Fontainhas

Located in Panjim city, North Goa, Fontainhas is a paradise for art, history, and architecture lovers. This historic neighborhood is popular as Goa's Latin Quarter. While most tourists head to the beaches, Fontainhas offers a peek into the Portuguese influence on Goa's architecture.

Surrounded by an ancient creek called Ourem Creek on its east and Altinho hills on its west, Fontainhas is a lively neighborhood with charming alleyways lined with the most colorful buildings in Goa. These buildings serve as a genuine living representation of the Portuguese architectural impact on the state's architecture.

You'll fall in love with the buildings adorned with green, yellow, blue, and red-colored tiled roofs, artistic doors, and overhead balconies. One of the nicest features of these houses and cottages in this bustling neighborhood is that they get painted yearly after monsoons. It's a ritual ruled by the Portuguese and is followed even today.

Because of the vibrant colors, this place attracts a lot of young photographers and social media influencers throughout the day. So, if you want to click a portrait for Instagram, Fontainhas is the place to be.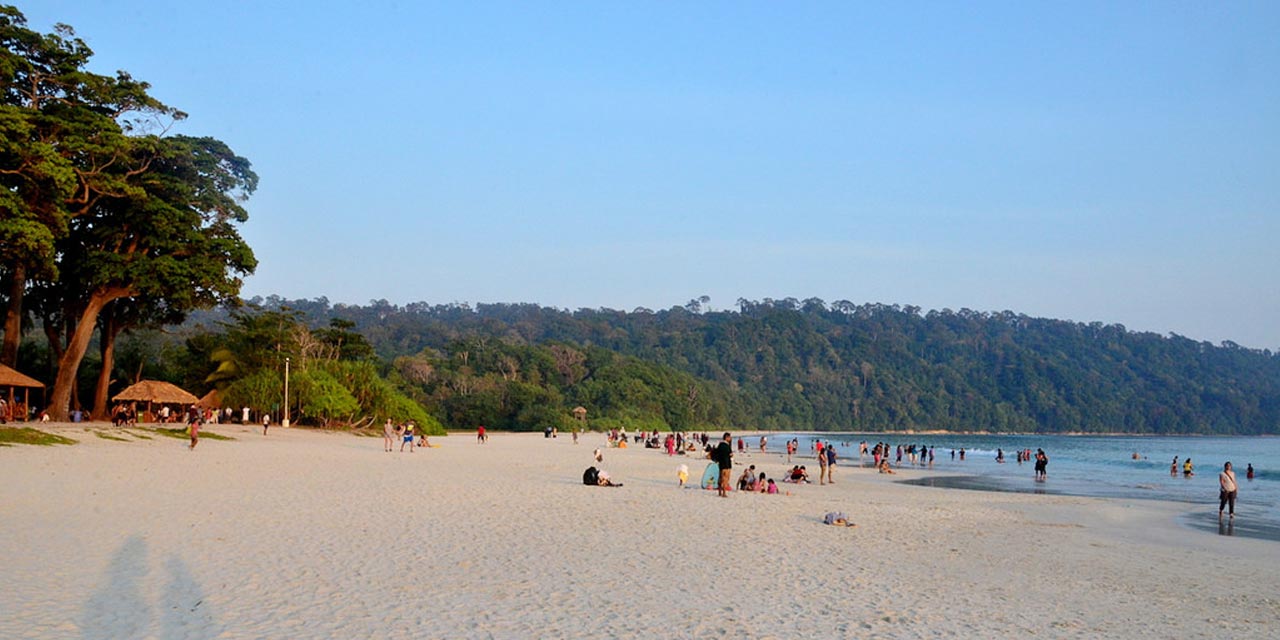 Every fan of water sports and partygoer should make a trip to Baga Beach in North Goa. The beach is renowned for its thriving nightlife and nonstop celebrations. Although Sinquerim, Candolim, and Baga beaches are nearby, Baga is charming in its own right. The Baga Creek, which flows into the Arabian Sea, is where the beach gets its name.
The beach has a variety of designer shops and outdoor markets where you may browse for fashion accessories and souvenirs. Baga is the ideal destination to unwind and have a great time on your beach vacation with a variety of tattoo parlors, tarot shops, spas, sun decks, and renowned shacks. If you don't want to party, you may still start your day with beach yoga, eat a healthy breakfast by the water, and spend the day reading in peace on a beach chair.
Baga Beach offers a variety of water activities for thrill seekers, including banana boat rides, bumper boats, water scooters, Jet Ski, dolphin cruises, and parasailing. Explore the breathtaking splendor of Baga Beach by selecting one of these thrilling activities.
A leisurely 2-km walk will take you from Calangute to Baga if you are staying there. The best way to get to Baga Beach from the city is to take a cab or rent a bike or scooter because it is 16 km from Panaji. Hence, visit Baga Beach to feel its vibrant atmosphere and bring back happy memories of this beautiful location.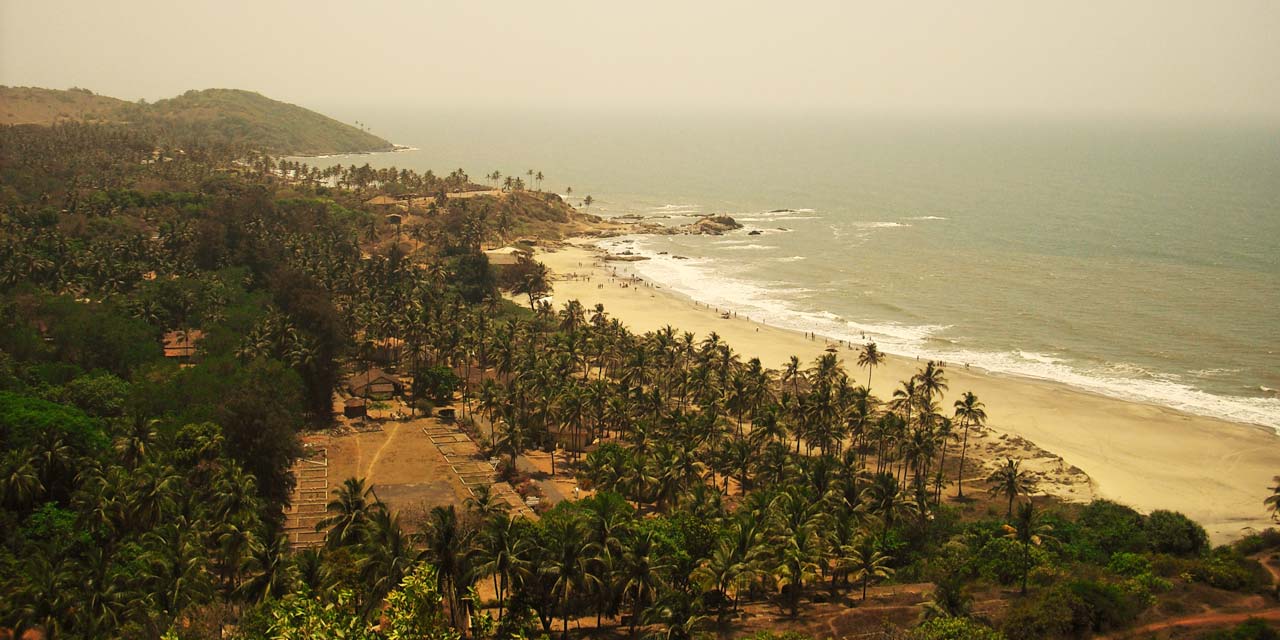 Anjuna Beach, one of North Goa's most well-known beaches, is 21 km from Panjim and stretches for approximately 2 km. The beach offers something for everyone, from a relaxing family holiday to an action-packed weekend with your squad. Anjuna beach in Goa is a glitzy paradise known for its Goan influences, hip nightclubs, and beachfront hotels and resorts.
Jet-skiing, banana boat rides, parasailing, bumpy rides, water scooters, and paragliding are a few of the most well-liked adventure sports on Anjuna beach. Apart from these, you can also enjoy Speedboat excursions, water bikes, tubes, and flyboarding facilities.
You may find some of the most beautiful landscapes and photographic opportunities at Anjuna Beach around sunrise and sunset. The scenery is unparalleled because of the beautiful beach and the brilliantly blue sea. Also, you should not miss the main attraction of the beach, the flea market. A sizable mass of tourists gathers here every Wednesday due to its allure. If you're a master at bargaining, you'll get a great deal.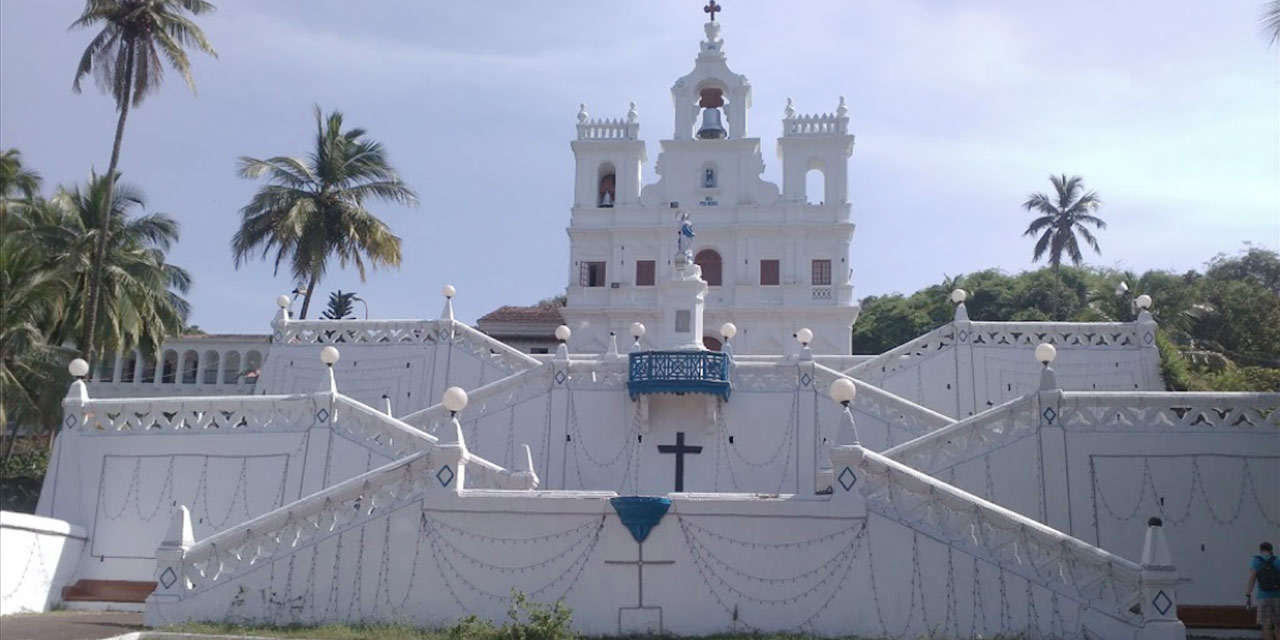 On your trip to Goa, it will be hard to ignore the architectural wonder of Our Lady of Immaculate Conception in Panjim. This historic chapel, which dates all the way back to 1541, is evidence of Portuguese colonization of the region. This church stands out from others due to its exquisite Baroque architecture and hilltop setting, which make it a breathtaking sight to see.
The chapel's enormous bells, which were rescued from the Old Goa Church of Our Lady of Grace's ruins, are one of its greatest attractions. The second-largest church bells in Goa provide a lovely sound that reverberates throughout the neighborhood.
The zigzag staircase, a distinctive addition to the cathedral over the years, is another noteworthy feature. The exterior of the church is painted a dazzling white hue to symbolize the Virgin Mary, while the interior is a colorful but uncomplicated area. Even though it might not be as grand as some of the other sizable churches in Goa, its simplicity and serene atmosphere are certain to have an effect on you.
Be sure to visit Our Lady of Immaculate Conception on December 8th if you're in Goa for the festival honoring the Virgin Mary. Both locals and visitors are drawn to this huge festival. Beautiful blue and white flowers have been placed around the chapel, and there are bright lights all around. In addition to music band concerts and fireworks displays that follow the prayers and processions, there is also a festival atmosphere.
For anyone interested in Goa's history and architecture, Our Lady of Immaculate Conception is a must-see location.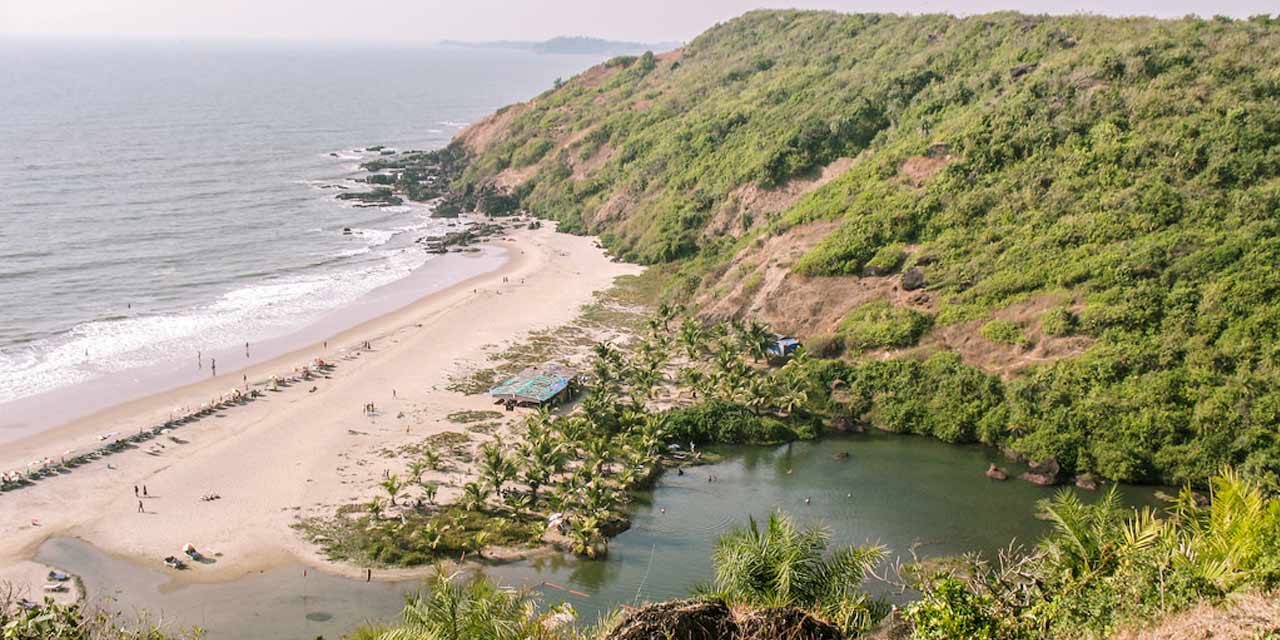 Arambol Beach in Goa is a must-visit if you're looking for a peaceful holiday. This stunning beach in North Goa is well-known for its distinctive combination of sandy shorelines and rocky structures. The convergence of the jungle and the water at this rocky/sandy beach is a visual treat.
But Arambol Beach has more to offer than just that. A sweet water lagoon or lake called Kalacha beach is located only a short stroll from the beach and is definitely worth visiting. Its lagoon's shallow, clear waters are perfect for a pleasant swim, and the sand is said to have therapeutic effects. Moreover, paragliding and dolphin-watching boat tours are offered for those looking for a bit more action.
That's not all, though. Some of the best beach parties in Goa are frequently held at the beach shacks on Arambol Beach. This location's scenic nature, along with the nearby jungle, hammocks, lagoon, and lake, make it the ideal party site.
Arambol Beach is roughly 50 km from Panaji and 30 km from Anjuna Beach. Renting a scooter or motorcycle from one of the many guesthouses in the neighborhood is the most common means of travel.
There is something for everyone at Arambol Beach, whether you're looking for wellness activities like beach yoga or something more exciting like a drum circle or paragliding. So grab your luggage and travel to this stunning location for a great getaway.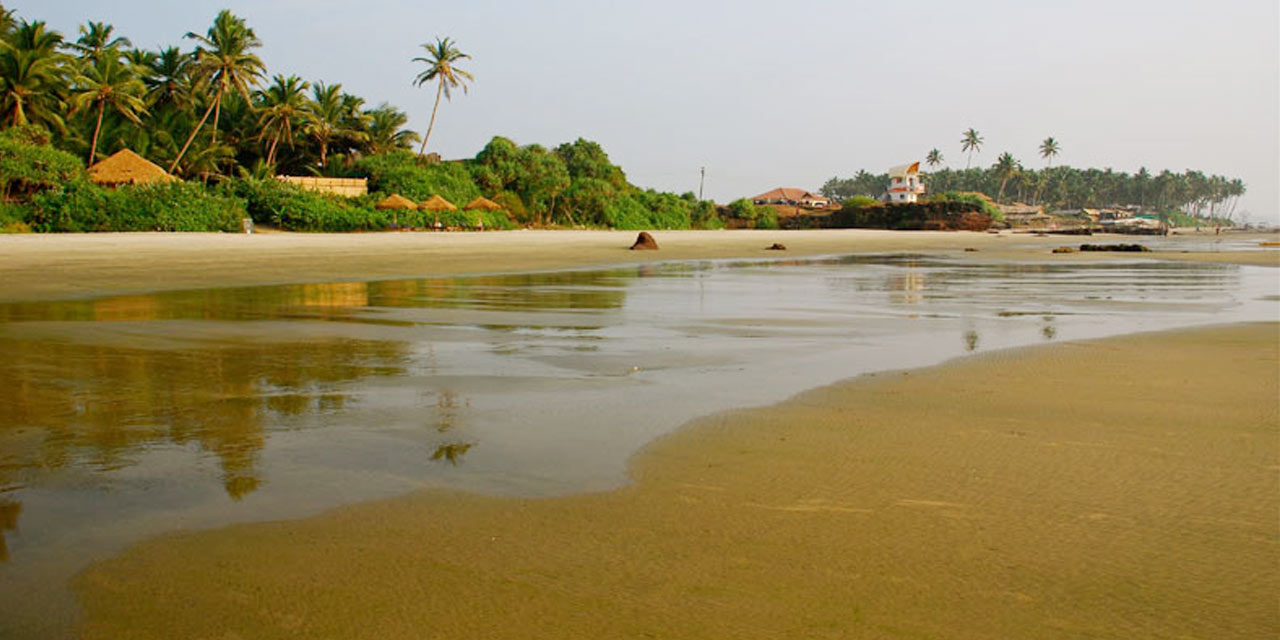 Ashwem Beach is ideal for you if you're looking for a quiet and isolated beach in North Goa. It is one of Goa's most pristine beaches since mainstream travelers have yet to find this hidden gem.
The coastline's broad lengths of white sand and exotic palms make for a breathtaking sight. A terrific area to experience some of the freshest seafood in Goa is the beach, which is also known for its vibrant fishing and seafood culture.
However, getting to Ashwem Beach can be difficult. The distance between the nearest airport, Dabolim International Airport, and the nearest train station, Thivim Train Station, is 18 km and 60 km, respectively, from the beach. The bus service to and from the beach can be unreliable, so renting a private vehicle to get there is better.
Even though it's far away, Ashwem Beach is worth the trip. It provides the ideal balance of natural beauty, tasty seafood, and a great place to stay, eat, and party. So gather your belongings, hire a private vehicle, and travel to this remote beach for a tranquil and wonderful getaway.
12

. Anjuna Market

If you feel like shopping, visit the renowned Anjuna Market. Every Wednesday, the market turns into a goldmine of souvenirs, hippy apparel, handicrafts, trinkets, and more. This market, which is a vital component of the Goan experience, has earned the title of "queen of hippie flea markets."

The market offers a wide range of goods, including wooden toys from Karnataka and jewels from Kashmir. The market's live music and band performances are also well-known, which enhances the atmosphere. While there, get a tattoo, indulge in some local cuisine, and drink some local beer. And remember to bargain as much as you can. It's crucial to bargain and get the best deal possible because retailers could try to defraud tourists by overcharging them.

Hence, if you enjoy shopping, make sure to stop by the Anjuna Market while you are in North Goa. This market should not be missed because of the diversity of goods and live entertainment.