Goa is a tiny state that astounds you at every turn with its scenic grandeur. It has a vibrant array of Indo-Portuguese buildings, beaches, adventure activities, delicious cuisine, and shopping hubs. You can plan a fun vacation to the beach town as there are several places to visit in Goa in 3 days.
Goa is replete with long stretches of beaches along the Arabian Sea coast. You can enjoy the busy and most famous beaches in Goa and also find peace in the isolated and offbeat ones. The gushing waterfalls and meandering brooks will keep you mesmerized. Satisfy your spiritual cravings by visiting the sacred shrines. You can navigate through the abandoned forts and also explore the hidden gems of Goa.
Goa offers a host of thrilling and fun-filled activities. Be it water sports like jet skiing, kayaking, and boat riding or adventures like trekking, paragliding, and wakeboarding, there is an option for everyone. At the famous cafés and restaurants, you can relish traditional food. From straw hats to Cashew nuts, Goan Feni, and Buddhist prayer wheels, you can buy an extensive collection of souvenirs at the bustling marketplaces.
You can explore the heritage spots and fun destinations across Goa with your friends and family on a short three-day holiday. With so much to do, see and explore, no wonder Goa is an ideal holiday destination for all.
Goa Places to Visit in 3 days
Day 1 Goa Places to Visit
Church of Our Lady of the Immaculate Conception
Bhagwan Mahavir Wildlife Sanctuary
Dudhsagar Waterfall
Shri Mahadeva Temple
Day 2 Goa Places to Visit
Se Cathedral
Arambol Beach
Mollem National Park
Church of Saint Cajetan
Day 3 Goa Places to Visit
Tiracol Fort
Arvalem Waterfalls
Baga Beach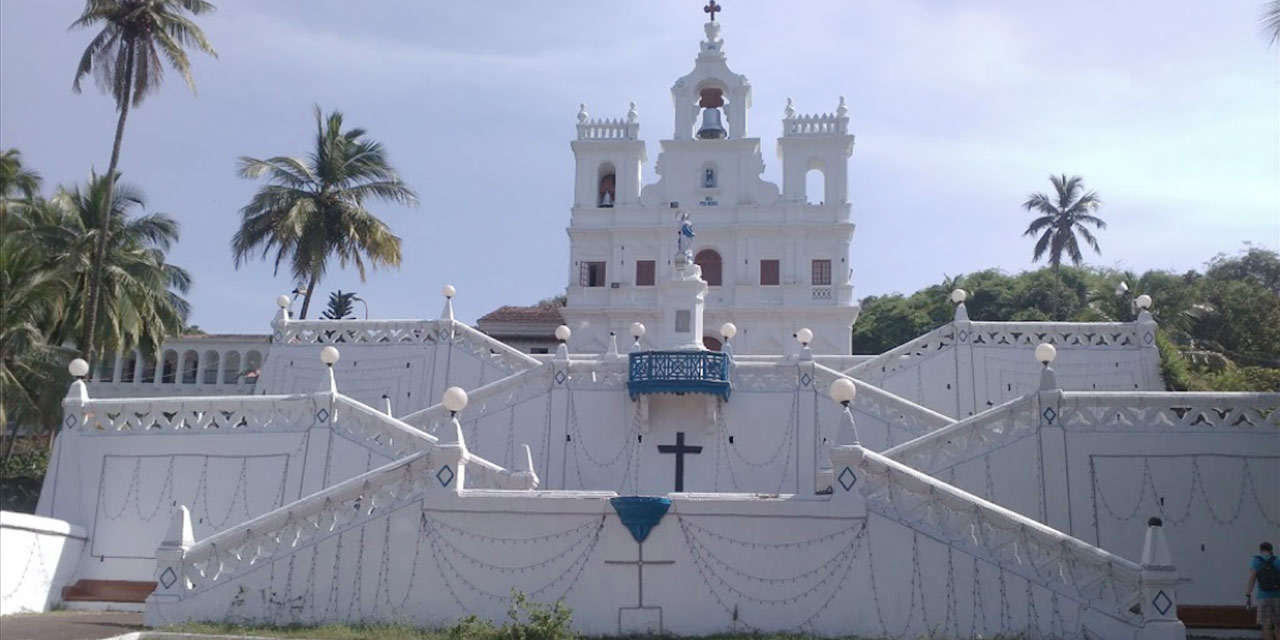 Located in Panjim, the Church of Our Lady of Immaculate Conception is one of the best places to visit in Goa in 3 days. It is among the oldest churches built across Goa. Legend says that it was constructed in 1541. You will be astounded by its simple white Portuguese-Baroque architecture with eye-catching zig-zag stairs. The main altar is dedicated to Mary Immaculate, while two other altars on each side are dedicated to Jesus and Our Lady of the Rosary.
There is a chapel of St. Francis Xavier on the right side of the main altar. You can witness the second-largest bell in Goa in this church's bell tower. You must visit the church to capture beautiful views of the city and the serene sunset. Every year, on 8th December, a grand festival is celebrated here.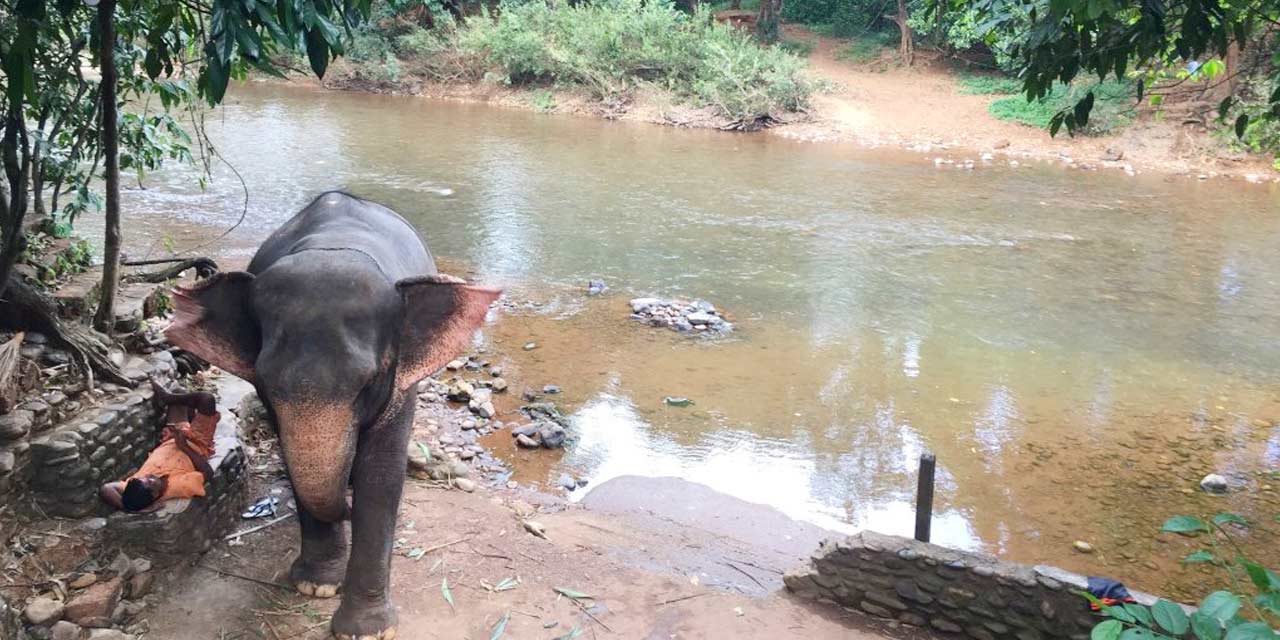 Bhagwan Mahavir Wildlife Sanctuary is the largest wildlife reserve in Goa. The sanctuary, located in the Western Ghats, is covered by tropical evergreen and moist deciduous forests. It is among the most serene places to visit in Goa in 3 days. These forests are home to various endangered species of flora and fauna.
You can encounter Leopards, Spotted Deer, Sambar, Indian Bison, Toddy Cat, Pythons, Cobra, Slender Toris, Jungle Cat, Black Panther, and Malayan Giant Squirrel. Bird lovers are in for a delight as the sanctuary is a haven for a variety of birds and insects. You can explore the wildlife by taking a safari ride.
Adventure lovers can explore trekking and hiking on guided trails. This wildlife sanctuary is home to the equally famous Mollem National Park, Dudhsagar Waterfalls, Devil's Canyon, and Tambdi Surla Temple.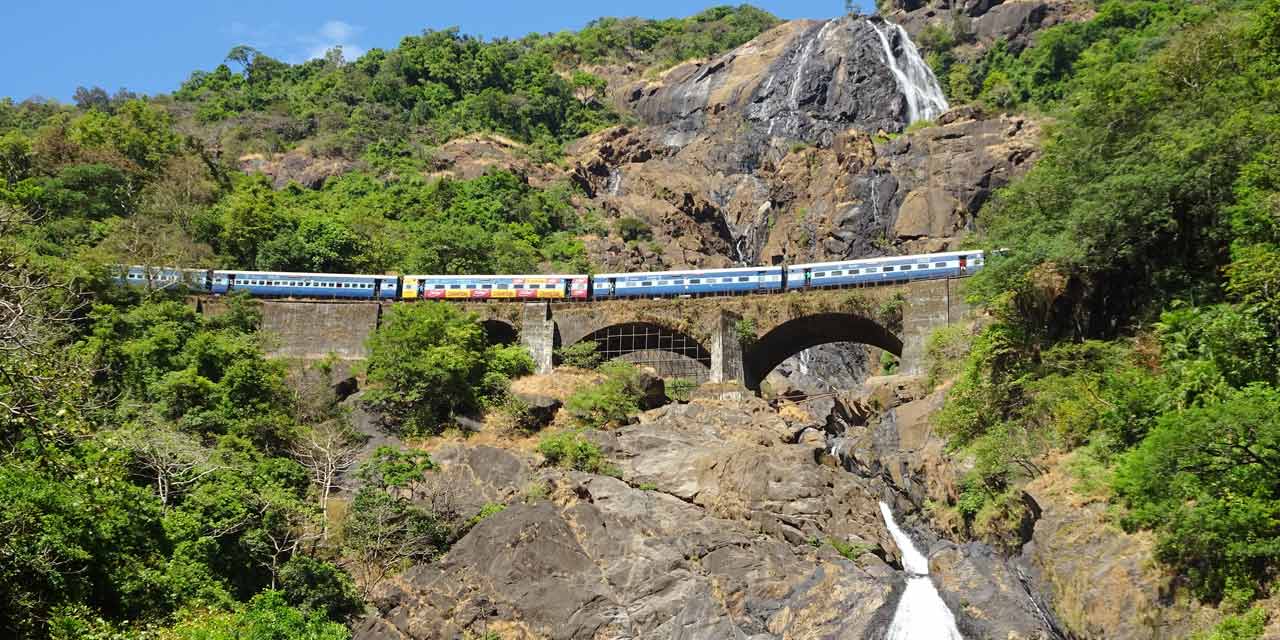 Dudhsagar Waterfalls, meaning 'Sea of Milk,' is among the spectacular places to visit in Goa in 3 days. One of the tallest in the country, it is a 310 m high, four-tiered waterfall flowing effortlessly from the Mandovi River down the hill. You have to go through Bhagwan Mahaveer Sanctuary to get a closer view of the waterfall.
Dudhsagar Waterfalls has a vast stretch of forest cover as its backdrop, which makes it an ideal photography destination. If you love adventure, you can undertake the 14 km long popular trek from Castle Rock in Karnataka. You can also admire the cascading flow from the comfort of your train or private vehicle. Tourists also enjoy a quiet swim in the giant green pool at the base of the falls.
4. Shri Mahadeva Temple
Shri Mahadeva Temple at Tambdi Surla is a 12th-century shrine dedicated to Lord Shiva, built in the Kadamba-Yadava style. The temple is carved out of black basalt and located amidst dense forests. The sacred shrine is flocked by tourists and devotees from across the region. You can see the Shiva Linga on a raised pedestal in the inner sanctum. You can view the headless Nandi statue, bounded by four columns, in the middle of the mandapa.
On one of the columns, you can see the Kadamba symbol of an elephant trampling a horse. The temple also has the idols of Lord Vishnu and Lord Brahma with their respective consorts on the side panels. You can witness the grand celebration of Maha Shivaratri by the residents of the surrounding villages.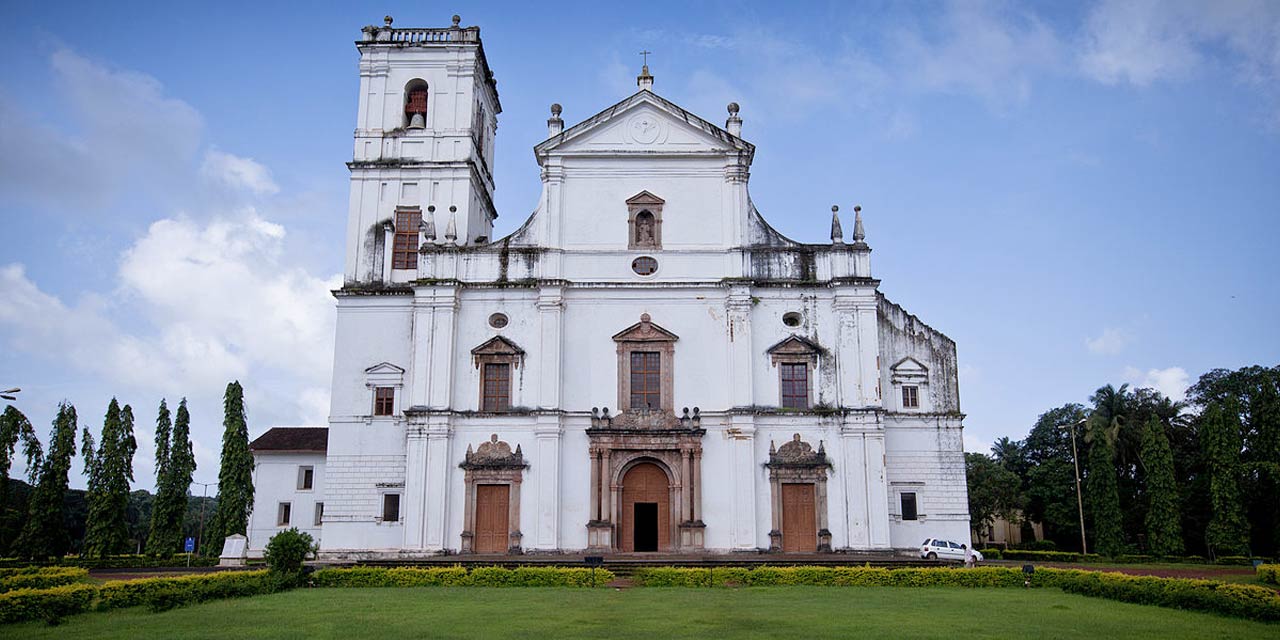 Se Cathedral is a 17th-century Portuguese church renowned for being the largest church in Asia. It is recognized by UNESCO as a world heritage site in India and is among the most popular places to visit in Goa in 3 days for history lovers. This cathedral of the Archbishop of Goa is dedicated to St. Catherine of Alexandrine. The captivating architecture of the cathedral reflects a mix of Portuguese and Manueline styles.
You can perceive the majestic Corinthian pillars supported on plinths with Latin inscriptions as you enter. Intricately carved altars are a beauty to behold. The main altar is embellished with gold-plated reredos, illustrating the life of St. Catherine. You will be enthralled by the huge Golden Bell, the biggest bell in Goa. It has a rich sound that can be heard across Goa. There is an archaeological museum adjoining the cathedral.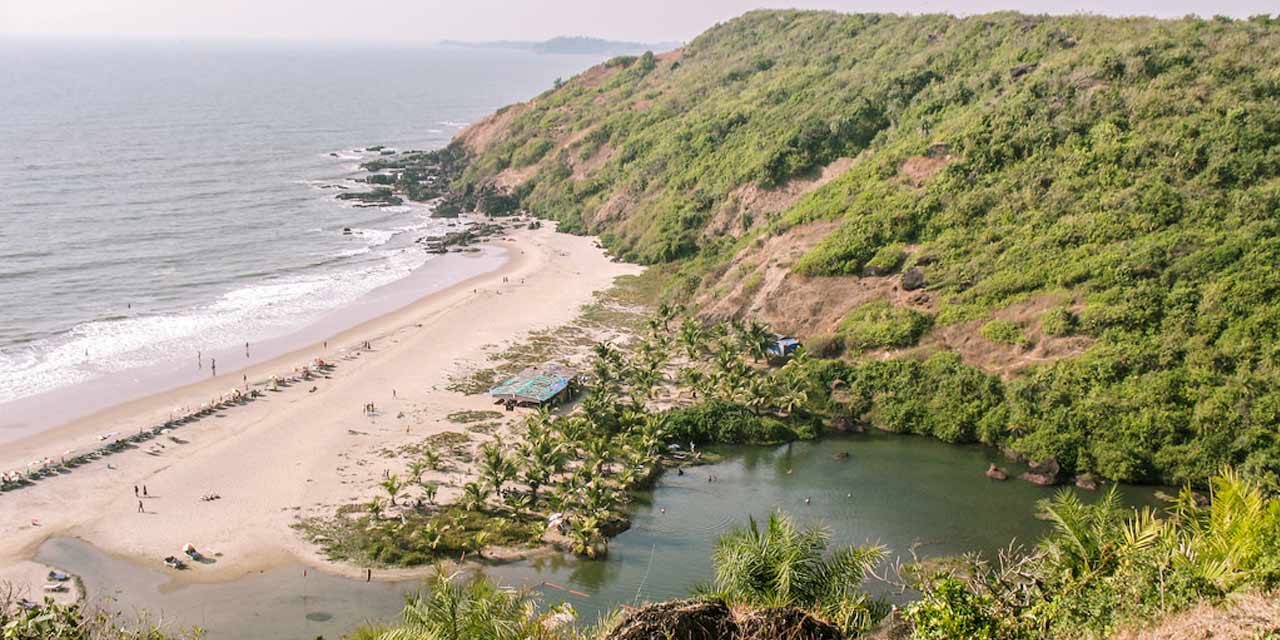 Arambol is an offbeat and clean beach in North Goa. Once Goa's popular hippie beach, it retains the laid-back Bohemian feel. It is also famous for its sweet water Paliem Lake with healing properties. It is one of the places to visit in Goa in 3 days for a tranquil experience. You can even get to see the renowned Banyan tree under which The Beatles band meditated.
This rugged silver sandy beach is a part of the fishermen's village. You can participate in yoga classes for peace of mind. Shopaholics can check out the weekend beachside market. Party lovers can enjoy live music gigs, vibrant nightlife, sunset parties, and barbeque events.
Every year tourists throng the popular events conducted here, including Arambol Music Festival, Tantra Festival, Arambol Freak Festival, Tribal Dance Festival, and Indian Juggling Convention.
7. Mollem National Park
In Mollem National Park, you can submerge yourself in gorgeous natural beauty, deep relaxation, and thrilling adventure. It is one of the most enthralling places to visit in Goa in 3 days. Jeep safaris take you through the dense forest reserve, where you can explore a wide range of flora and fauna. You can rent a 4X4 ride, life jackets, and cameras.
Adventurists can take a 2.5 km, 5 km, or 14 km guided trek to the Mollem National Park. With a forest official, you can even embark on night excursions. Bird lovers will be excited to spot avian species such as Drongo, Golden Oriole, Great Indian hornbill, Fairy Bluebird, and Three-Toed Kingfisher. You will be mesmerized watching a variety of butterflies like the Tailed Jay, Lime Butterfly, Crimson Rose, Malabar Tree, Blue Mormon, and Plain Tiger.
Church of Saint Cajetan, also known as the Church of Divine Providence, is a 300-year-old Roman Catholic church in Goa. It is the only surviving domed structure in the city, which makes it one of the most interesting places to visit in Goa in 3 days. Resembling the Basilica of St. Peters, Rome, it showcases graceful architecture with Corinthian-styled features. At first glance, you will be mesmerized by the white façade with its European origins.
Architecture enthusiasts will admire the two quadrangular bell towers, beautifully carved main altarpiece, and four arched pillars supporting the cupola. Art lovers will enjoy the paintings on the walls and ceilings and verses from the Gospel of Matthew inscribed on the cupola. The main altar is dedicated to Our lady of Divine Providence. There is an old well on the church premises.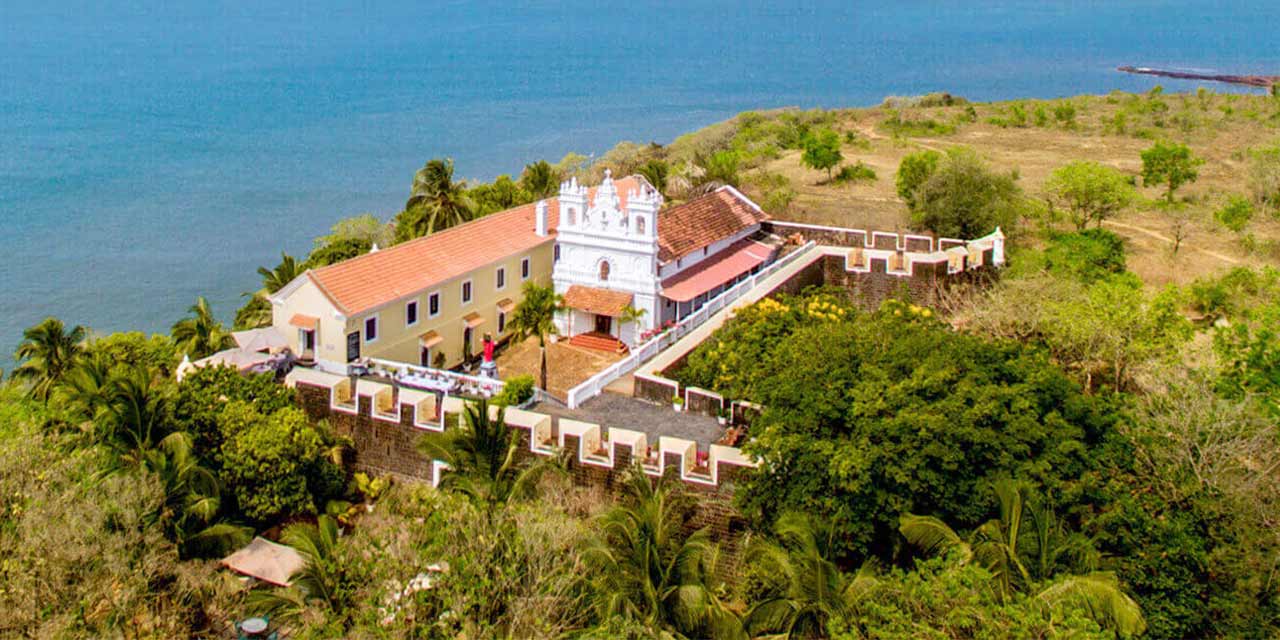 Once an armed fortress in North Goa, the Tiracol Fort is now a plush 3-star heritage hotel. Originally built by Maharaja Khem Swanat Bhonsle, the Portuguese later took over and renovated it. It is perched on a hillock overlooking the Tiracol River and bounded by ample greenery.
You can walk along the fort walls and capture stunning views of the serene Tiracol River and the majestic Arabian Sea. Inside the fort, you can view the 18th-century Portuguese church in the center of the courtyard. In 1961, this fort was the meeting point for Indian freedom fighters to plan demonstrations. You can satiate your hunger with delicious food from the on-site restaurant.
10. Arvalem Waterfalls
Arvalem or Harvalem Falls is a scenic and serene place, especially during the monsoon. It is one of the most beautiful tourist places to visit in Goa in 3 days. A wide gushing stream of milky white water flows noisily through the rocky terrains and trees. You can enjoy the waterfall from close quarters as there is a convenient walkway with protective railings.
The lake at the foot of the waterfall is perfect for a swim. It is the perfect place to plan a family picnic or a weekend getaway. Families with kids can enjoy the recreation center put up by the Goa government near the waterfall. A climb up the stone steps takes you to the Rudreshwar Temple, dedicated to Lord Shiva. You can even explore the 1300-year-old Buddhist Caves nearby.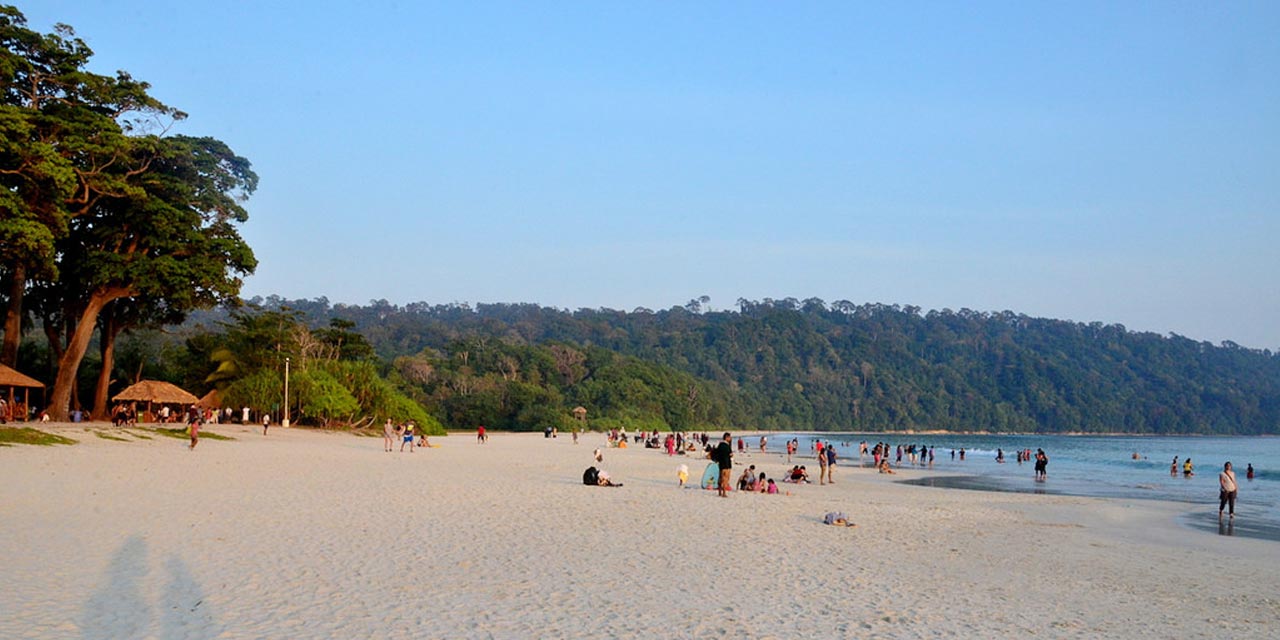 Famous as one of the most exciting places to visit in Goa in 3 days, Baga Beach is the longest beach in Goa. It lies between Calangute and Candolim beaches. It is a busy beach, teeming with pubs, bars, eateries, and nightspots. You can enjoy a variety of adventure activities, including banana boat rides, paragliding, jet skiing, kayaking, scuba diving, water scooter, snorkeling, dolphin spotting cruises, catamaran sailing, and barracuda driving.
You can even try hiking, angling, fishing, windsurfing, parasailing, and go-karting. If you want to laze around, check out a spa massage or pick a sun lounger for ultimate rejuvenation. Sunbathing and birdwatching are also common activities. You can even indulge in festivities like a Holi party. In February, you can witness the vibrant Goa Carnival with music, dance, and food.
More to Explore in Goa
Goa is an exciting destination for travelers, with plenty of activities to explore and enjoy. From sightseeing to adventure sports, there are so many things to do in Goa. From enjoying sunbathing on the beach to taking a leisurely stroll along the sand, you can soak in the pristine beauty of the beach city.
You can head to the secluded and lesser-known Butterfly Beach, accessible by ferry ride from the nearby beaches. Enhance the fun by exploring the picturesque Latin quarters, Sao Tome and Fontainhas, on the banks of Qurem Creek. For a phenomenal nightlife and shopping experience, you can visit Colva beach. You cannot miss Morjim or Little Russia with its variety of exotic bird species and rare animals.
Goa is the ultimate shopping destination. Head to the various street and beachside markets for affordable and attractive products. You can shop for cool and funky gift items from the well-known Anjuna Flea Market, held every Wednesday. You can buy straw hats, beach accessories, sea-shell items, junk jewelry, Kokum Sherbet, Sea Salt, and semi-precious stone works.
Buy souvenirs for your loved ones, such as Tibetan prayer flags, prayer wheels, and paintings. Support local craftsmen by buying local handicrafts and artifacts like the Azulejos Tiles, Kunbi Saris, and Coconut shell crafts.
You will be overloaded with choices when it comes to eating out in Goa. For a royal treat, you can pick a high-end restaurant at a heritage hotel or an elegant café. You must try lip-smacking snacks and quick bites from street vendors. Do not miss authentic Goan food and freshly prepared seafood for an unforgettable culinary experience.